Skid Steer Pallet Forks
The Norden Skid Steer Pallet Fork is an attachment that mounts to a skid steer loader or a tractor equipped with a loader having similar mounting capabilities. It is designed to move heavy pallet loads with ease.
Norden Skid Steer Pallet Forks are available in two different options made for your heavy moving needs. Both models have a walk-through integrated backrest allowing a 2,000lb. or 4,000lb. load capacity and features an overall fork thickness of 1.18 "or 1.38". The fork widths expand up to 44.5" and are in increments of 2.875".
Norden Mfg uses forks made by Cascade in the USA.
Models Available
2000 lb. Pallet Forks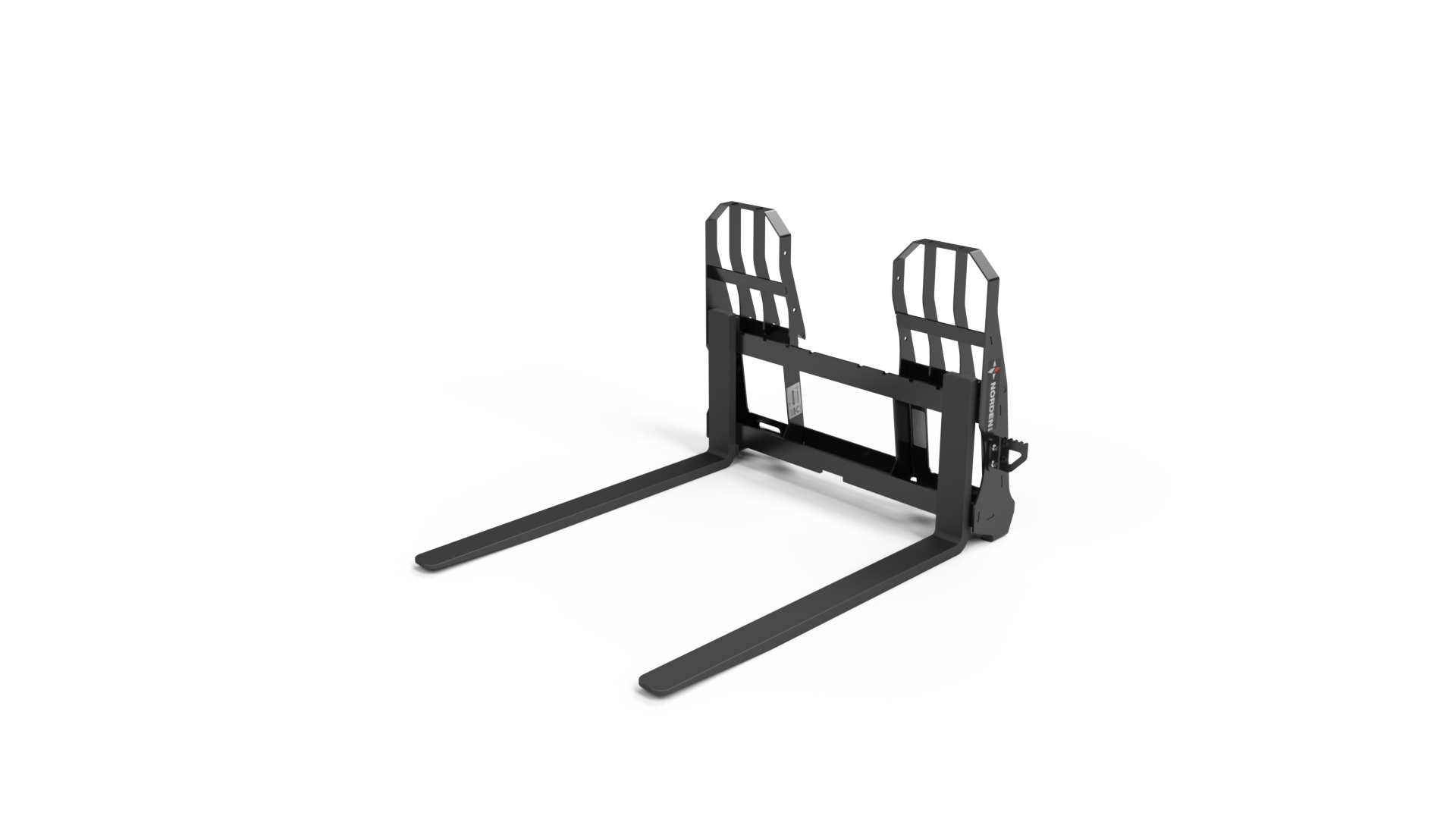 Maximum weight and cost savings.

Model: SSPF 2500
Description: Walk through the integrated backrest
Weight: 300 lbs.
Overall Length: 57″
Nominal Blade Dimensions: 3.00" x 1.13" x 48.00"
Metric Blade Dimensions: 80 x 30 x 1220 mm
Load Capacity: 2000 lb.
Fork Thickness: 1.18" (30mm)
Adjustable Width: Up to 44.5″, Increments of 2.875″
4000 lb. Pallet Forks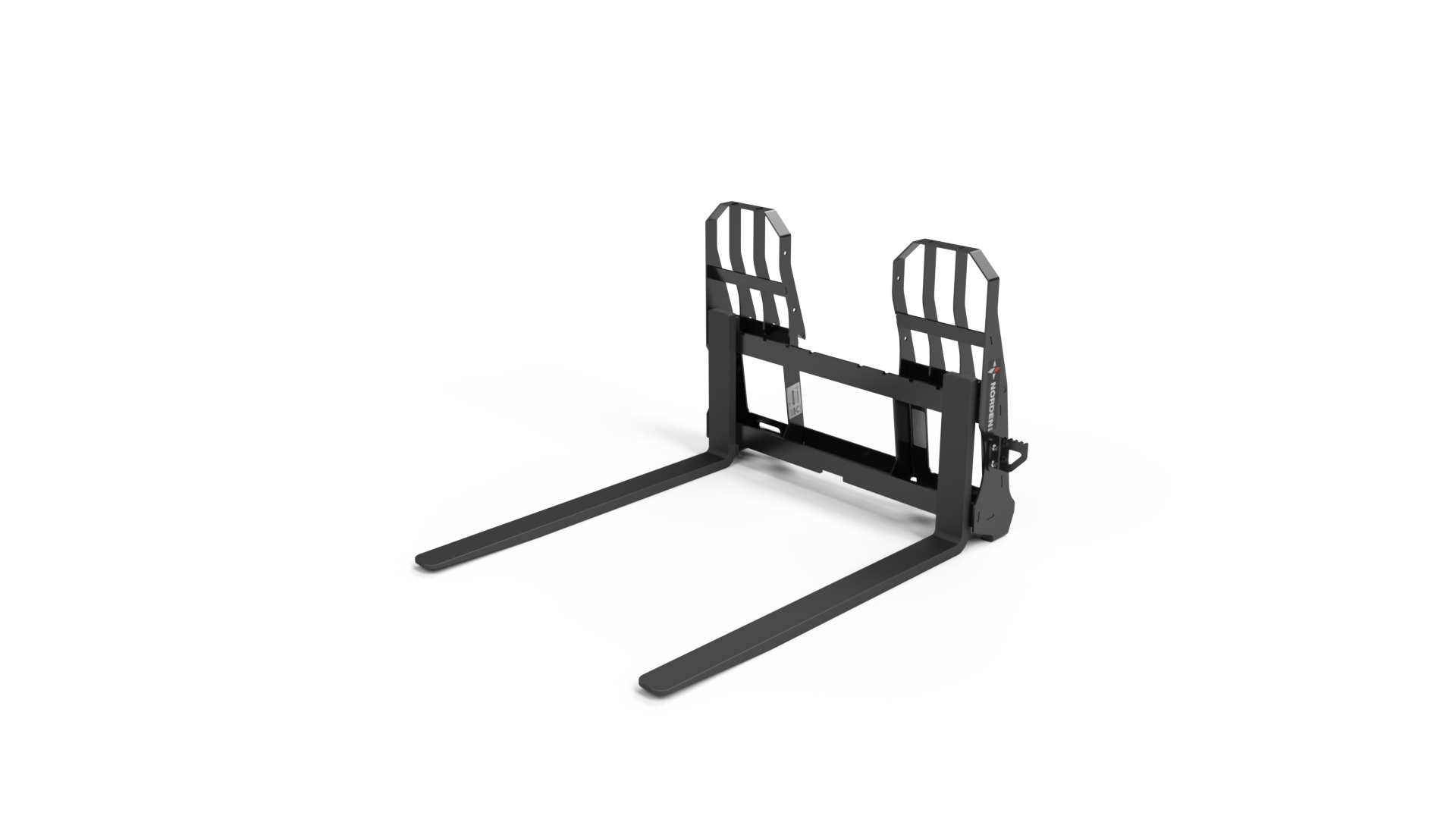 Excellent general-purpose pallet fork attachment.

Model: SSPF 4000
Description: Walk through the integrated backrest
Weight: 356 lbs.
Overall Length: 57″
Nominal Blade Dimensions: 4.00" x 1.25" x 48.00"
Metric Blade Dimensions: 100 x 35 x 1220 mm
Load Capacity: 4000 lb.
Fork Thickness: 1.38" (35mm)
Adjustable Width: Up to 44.5″, Increments of 2.875″