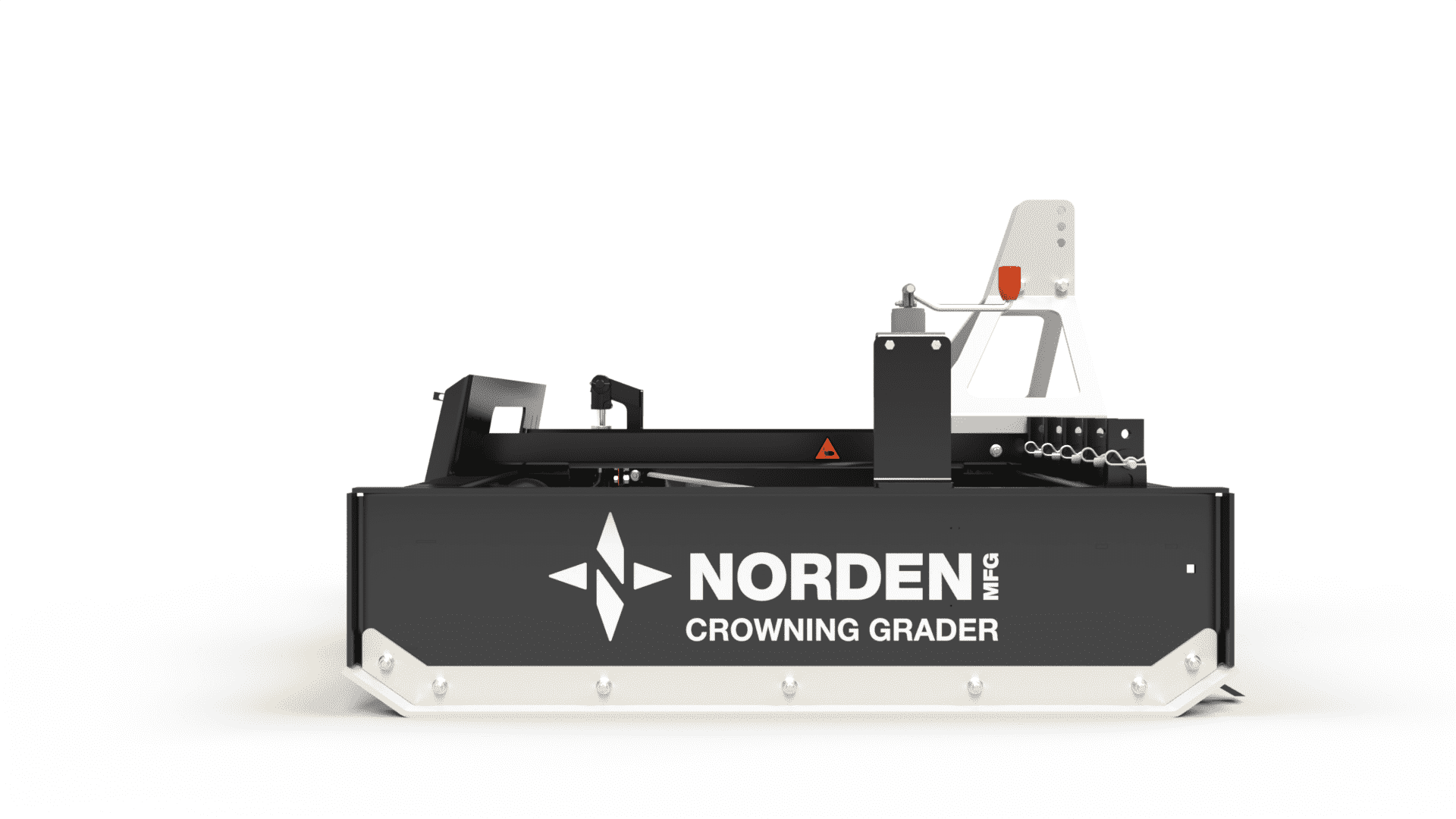 Crowning Grader
A new twist to the traditional grader. The Crowning Grader from Norden Mfg can create a crown on your driveway and level your parking lot. It can also be used to grade soil for a yard. Featuring a tilting blade, this grader allows the skid shoes to slide on the ground, creating a consistent blade height that is hydraulically adjustable for ease of adjustment while operating.
See The Crowning Grader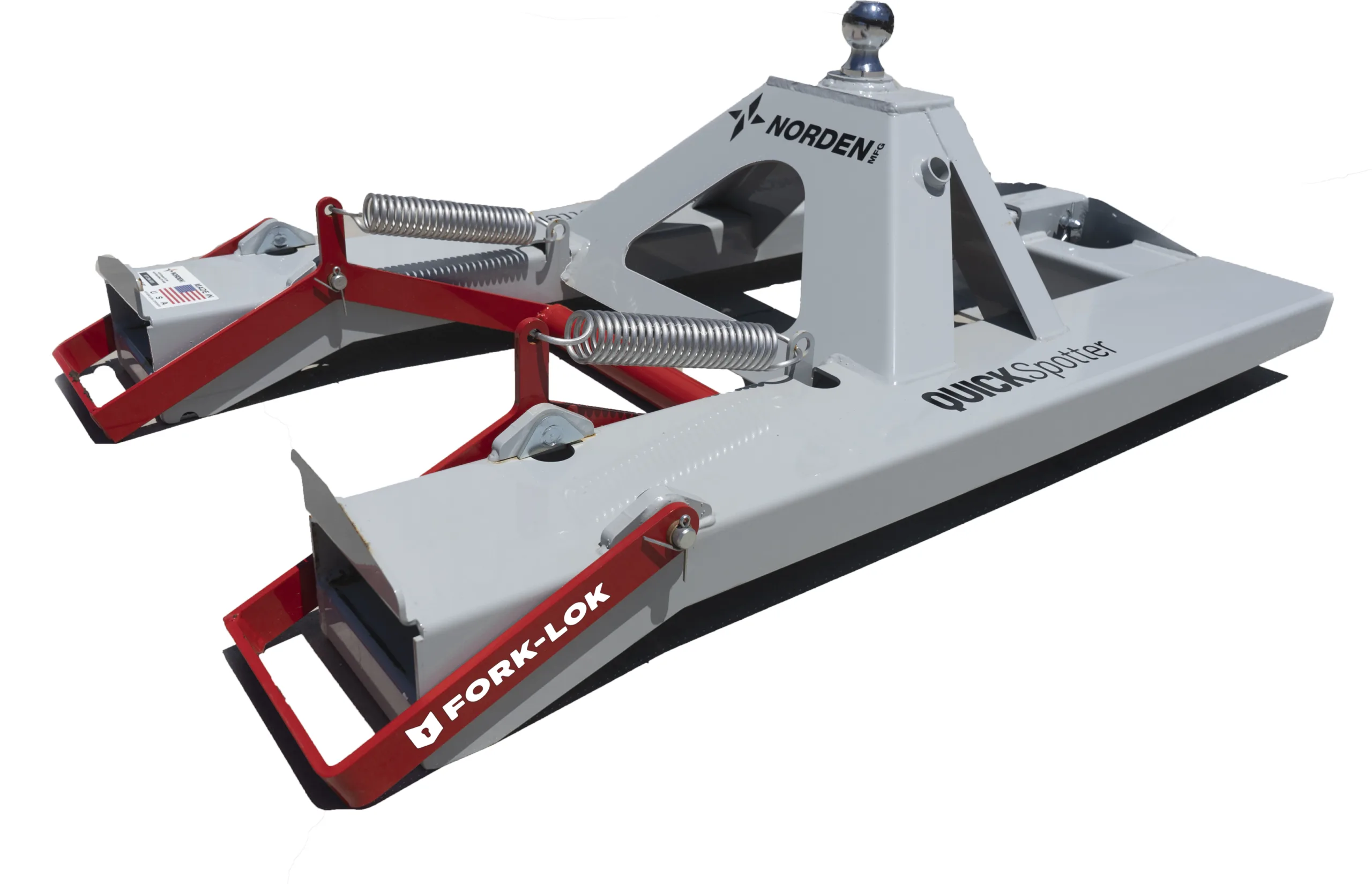 QuickSpotter
Move your trailers and equipment with ease from the seat of your forklift. Our patent-pending Fork-Lok (TM) automatically locks the QuickSpotter onto the forks of your forklift. The straps come up behind the heels of the fork and hold it securely in place while you maneuver trailers.
View Quickspotter