Crowning Driveway Grader
Upgrade your driveway to a durable and smooth surface with the Crowning Driveway Grader from Norden Mfg. This versatile tool allows you to eliminate potholes and washboarding while creating a crowned profile that promotes proper drainage. Achieve a professional finish with ease.
The Crowning Driveway Grader is designed for easy operation, thanks to the skid shoes on each side, making it easy to ride on the ground. The adjustable blade allows you to make precise adjustments, ensuring a smooth and durable surface. Whether you're a professional contractor or a homeowner looking to improve your lane, our Crowning Driveway Grader is the perfect solution for achieving professional results with ease.
Crowning Driveway Grader Features
ADJUSTABLE CUTTING DEPTH AND CROWNING HEIGHT
Hydraulic cylinder for adjusting left-hand side (crowning height). The range on this side is -1.5" and +4.5" in reference to the bottom of the skid bars.
For the right-hand (cutting) side, the jack is capable of adjusting the blade -2" and +1" in reference to the bottom of the skid bars.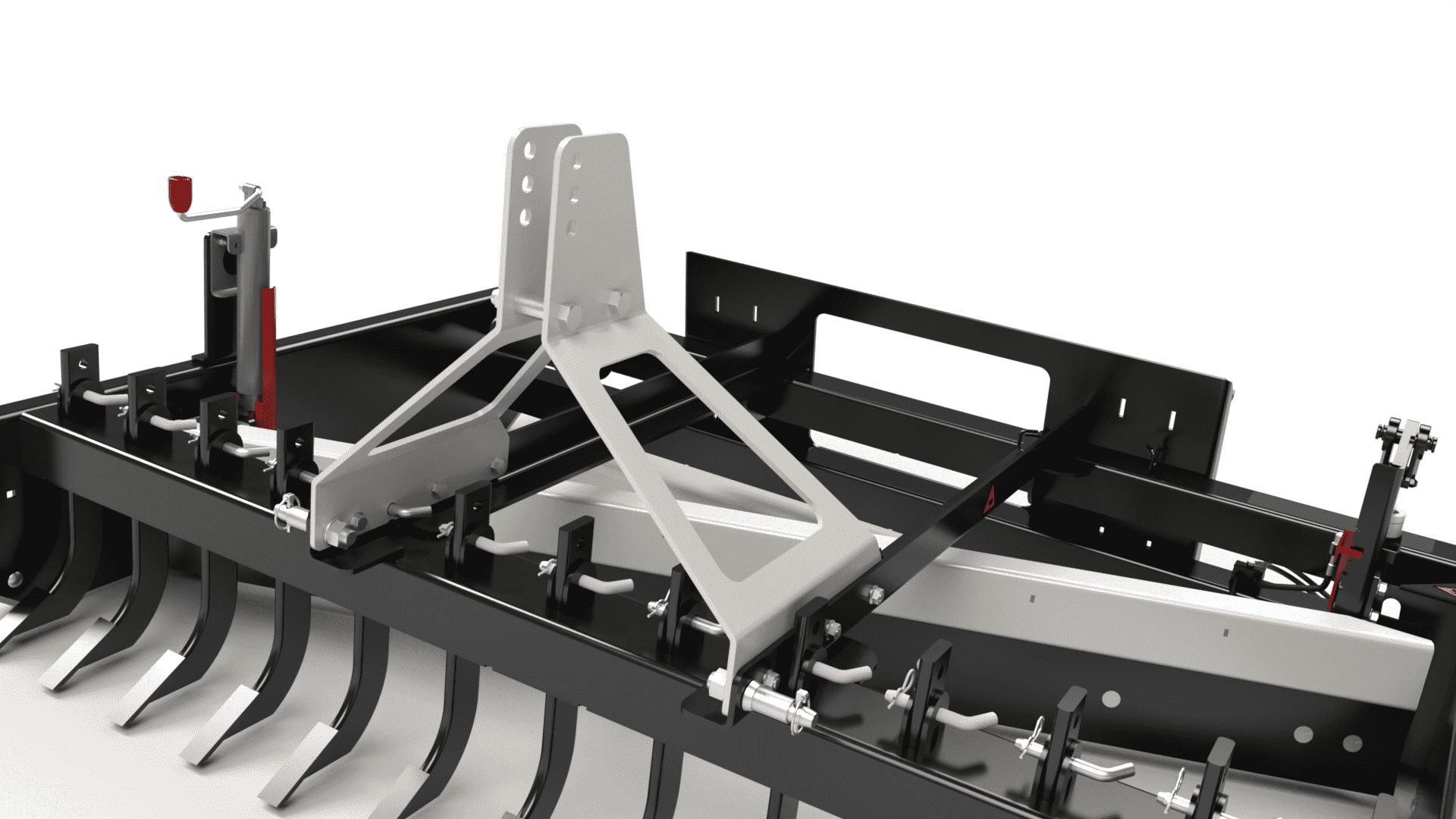 OPTIONAL 3-POINT HITCH
Every model comes with a mounted skid steer bracket. The optional 3-Point Hitch increases the versatility of the Crowning Grader by adding the ability to use it with your tractor.
ADJUSTABLE RIPPER SHANKS
Use the ripper shanks to eliminate potholes before grading. All shanks have an adjustable height. It comes with 12" standard on center with hardened shanks every 6" apart.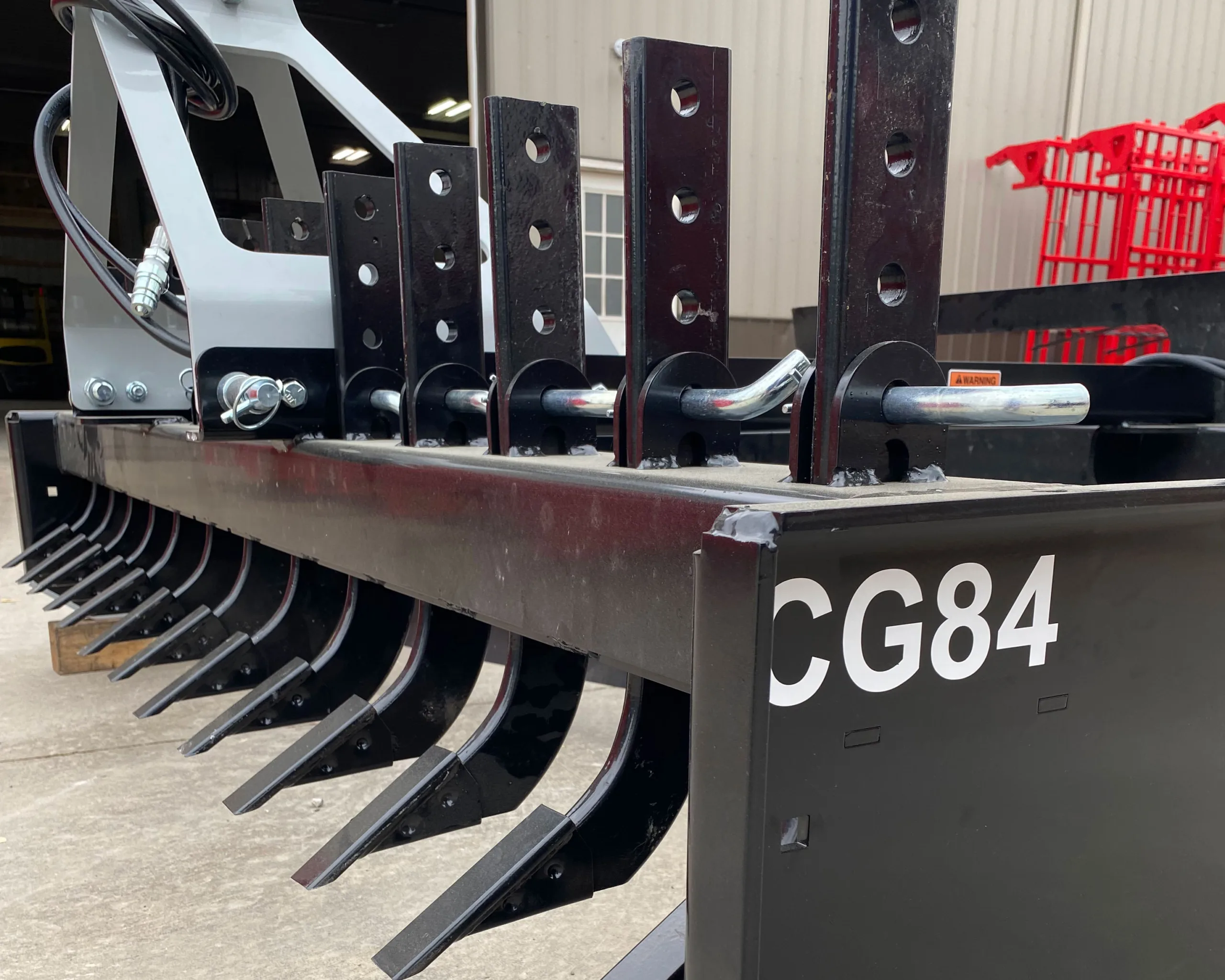 First Time Buyer?
Let us help you get started