Norden MFG Introduces Bale Squeeze to Product Line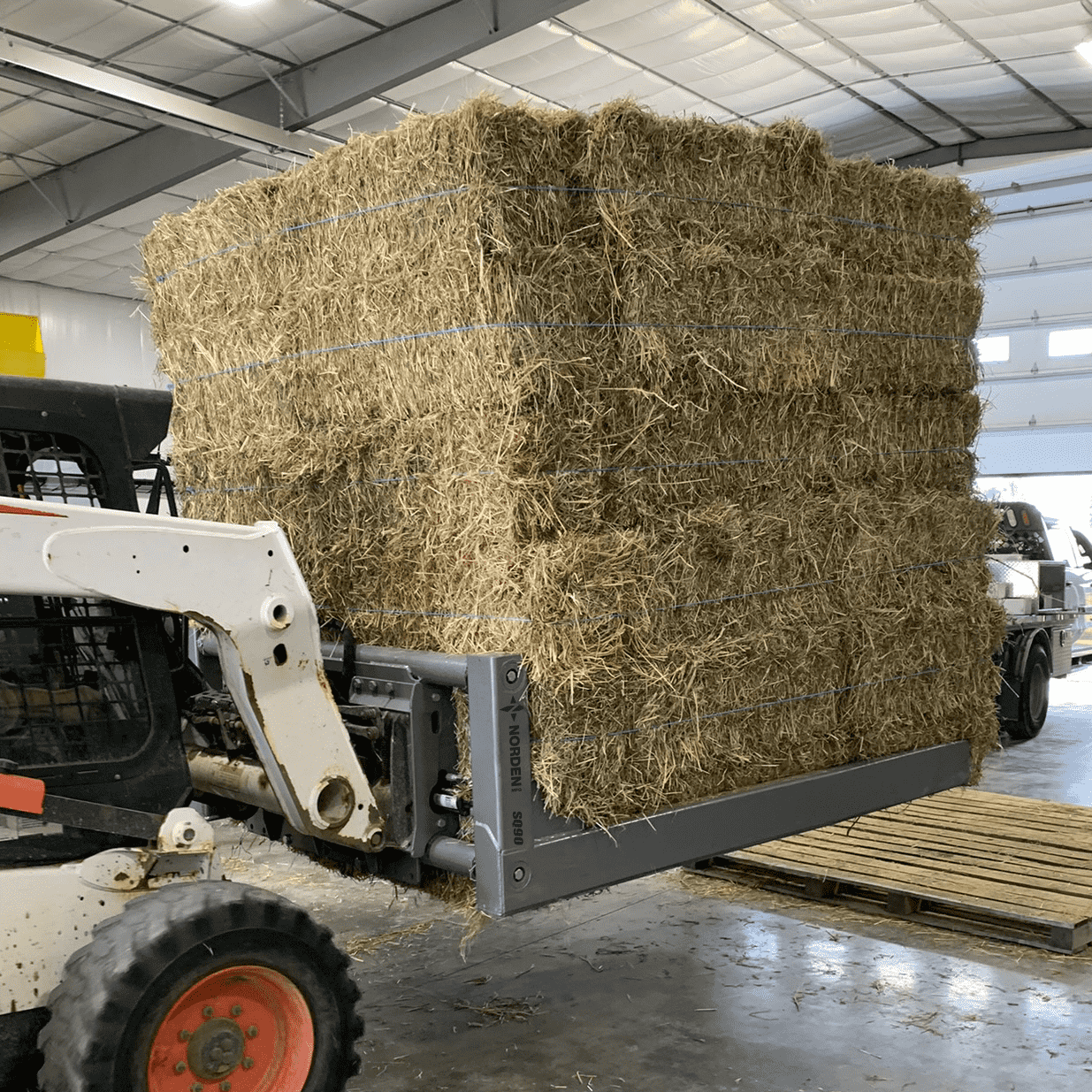 NORTH BLOOMFIELD, OH February 7, 2023 – Norden Mfg, providing quality hay handling products for growers featuring Hay Accumulators, Tie-Grabbers and Standard Grabbers, announces their new product, the Norden Bale Squeeze.
The Norden Bale Squeeze is a new solution for efficient and safe bale handling. With the ability to move multiple tied grabs of bales at once, productivity is increased compared to traditional methods. Ensure successful operation by using the patented Tie-Grabber to tie the bales before using the Squeeze and always be mindful of safe handling limits.
Owner, Kenny Kuhns stated, "Working together with Clerf to bring the Bale Squeeze to market has been exciting. Together with the Tie Grabber it adds a new level of efficiency to small square bale hay handling."
This product is available in three sizes, SQ102, SQ90 and the SQ72. These models are easily paired with the Norden Small Bale Accumulator and Tie-Grabber.

For more information regarding the announcement, please contact:
Norden Mfg.
Jennifer Kapalin
Marketing Manager
877-296-5851
[email protected]