Norden MFG Announces New Wheel Rake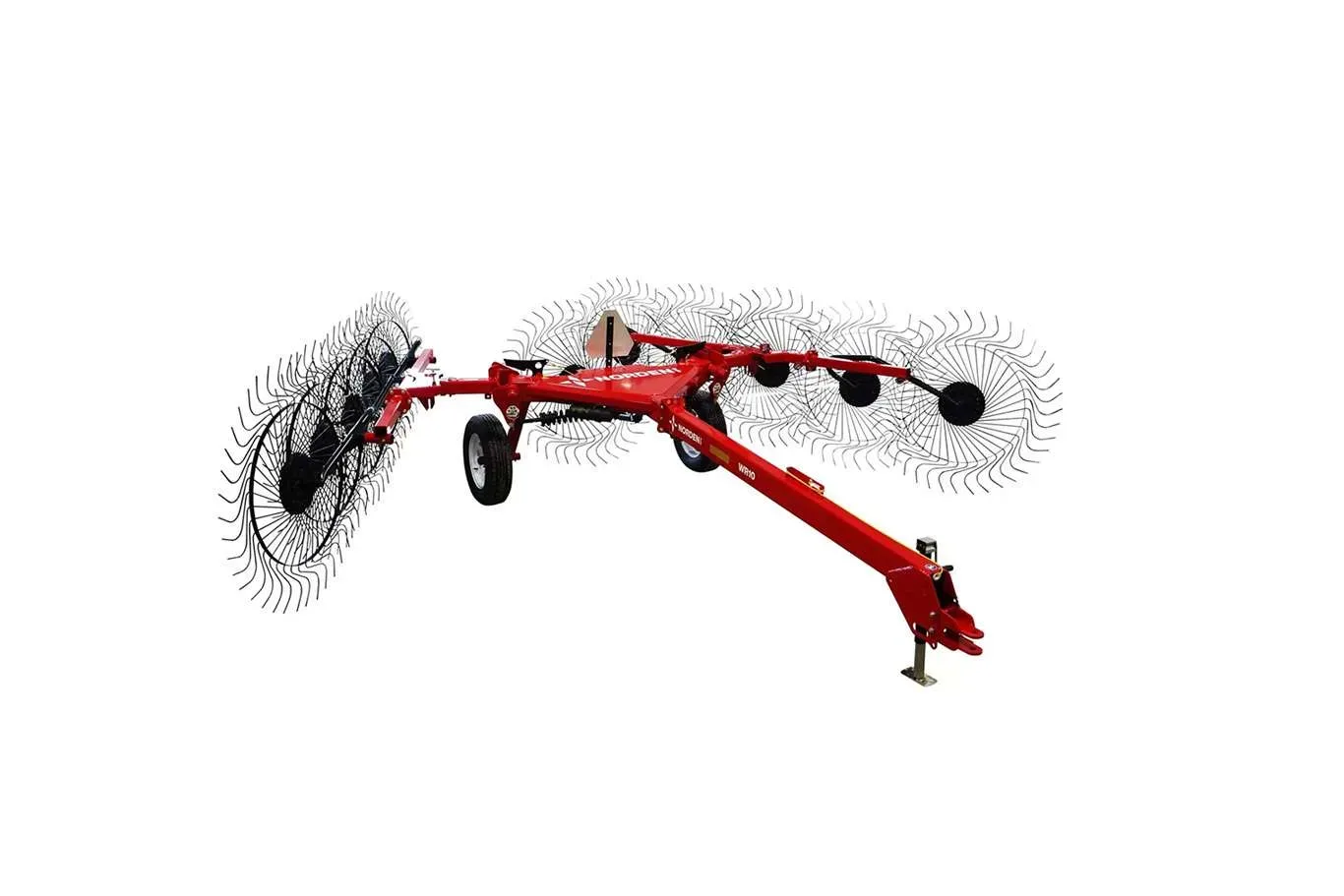 NORTH BLOOMFIELD, OH April 21, 2022 – Norden Mfg, providing quality hay handling products for growers featuring Hay Accumulators, Tie-Grabbers and Standard Grabbers, announces their new product. The Norden Mfg WR Series Wheel Rake.
The wheel rake is designed to gather hay or straw into a windrow for baling or chopping.
The design of this rake allows for easy, tool-free adjustment of the width, angles, and weight to the ground. The ability to easily adjust the pressure of rake wheels to the ground allows the hay producer to consistently gather all the hay into windrows while bringing less dirt, debris, and stones in as well.
The rake is available in models with eight, ten, or twelve wheels and with an optional kicker wheel to turn the center of the windrow. This unique rake's adjustments are tool-free, making it easier to operate. Owner, Kenny Kuhns stated, "We are excited to bring this wheel rake to the market. It has been a 5-year process. We are thankful to the many industry people, customers, and engineers that contributed to the design, development, and testing of what will become known as a fine product."
For more information regarding the announcement, please contact:
Norden Mfg.
Jennifer Kapalin
Marketing Manager
877-296-5851
[email protected]