August 10th
By Jayla Eastlake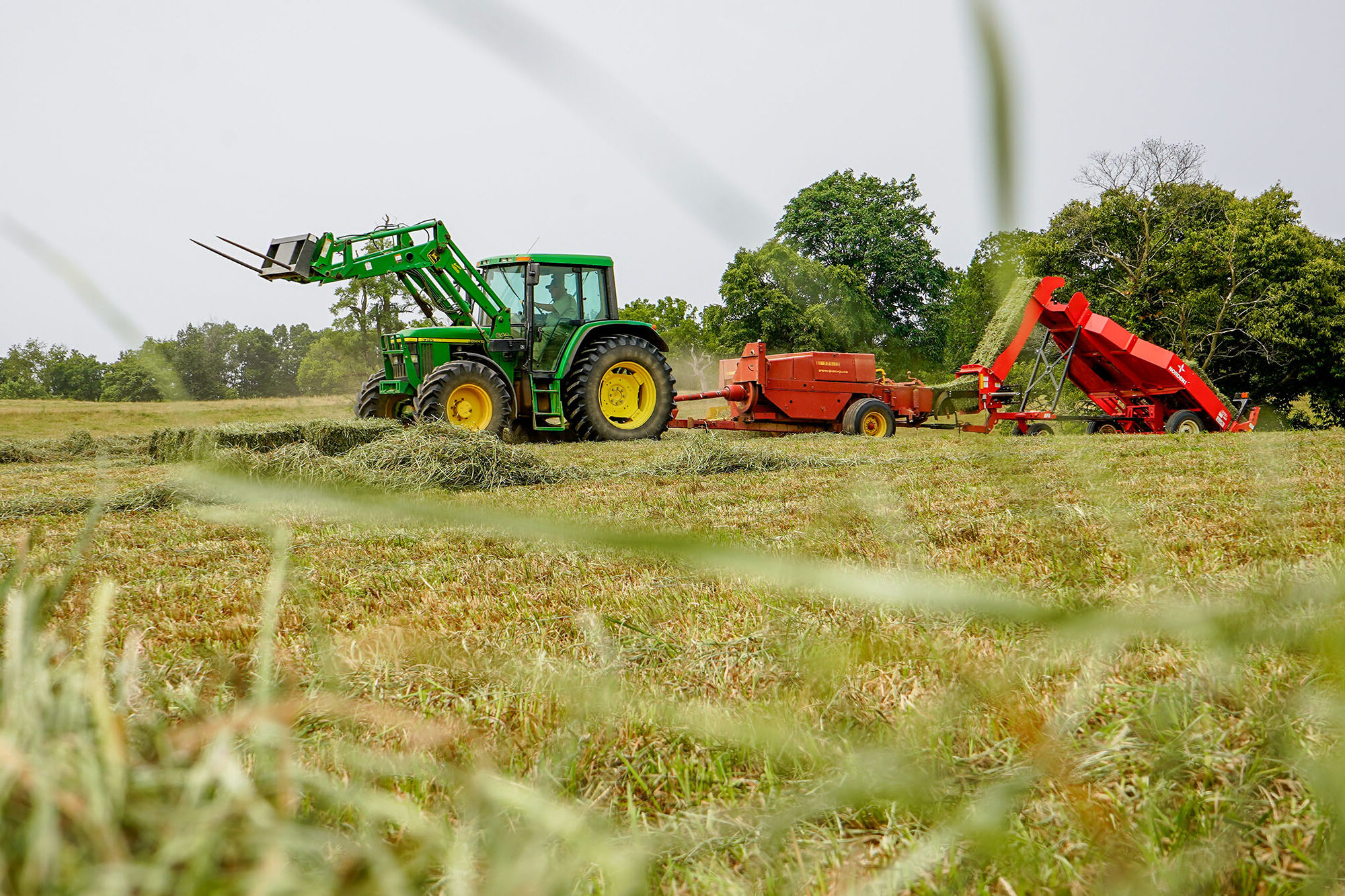 Cedar Creek
Farm
History & Testimonial
Gerald Crider owner of Cedar Creek Farm who farms along with his grandson Justin Smith, shares a little about his 200 year old farm and why the Norden Bale Accumulator has sped up his entire baling process.
Cedar Creek is Located in Broadway, VA. Gerald's Grandfather bought the farm back in 1925, then his Mother and Father bought it off of his Grandfather in 1942. Gerald has lived on Cedar Creek Farm his whole life.
How Cedar Creek used to bale hay compared to now is a game changer! After the baler would spit one bale out, Cedar Creek would pick up one bale at a time, which you can imagine, must be very frustrating and time consuming! So they decide to speed up their entire process by getting an AF8 Norden Accumulator. By getting an AF8 they were able to accumulate 8 bales at a time and pick them all up in one go with their 8 bale grabber. Shaving off hours of time!
"We bought it with the intention of it being a time saver, because it took too long to get the bales in. That was our main reason for getting it was time saving." – Gerald Crider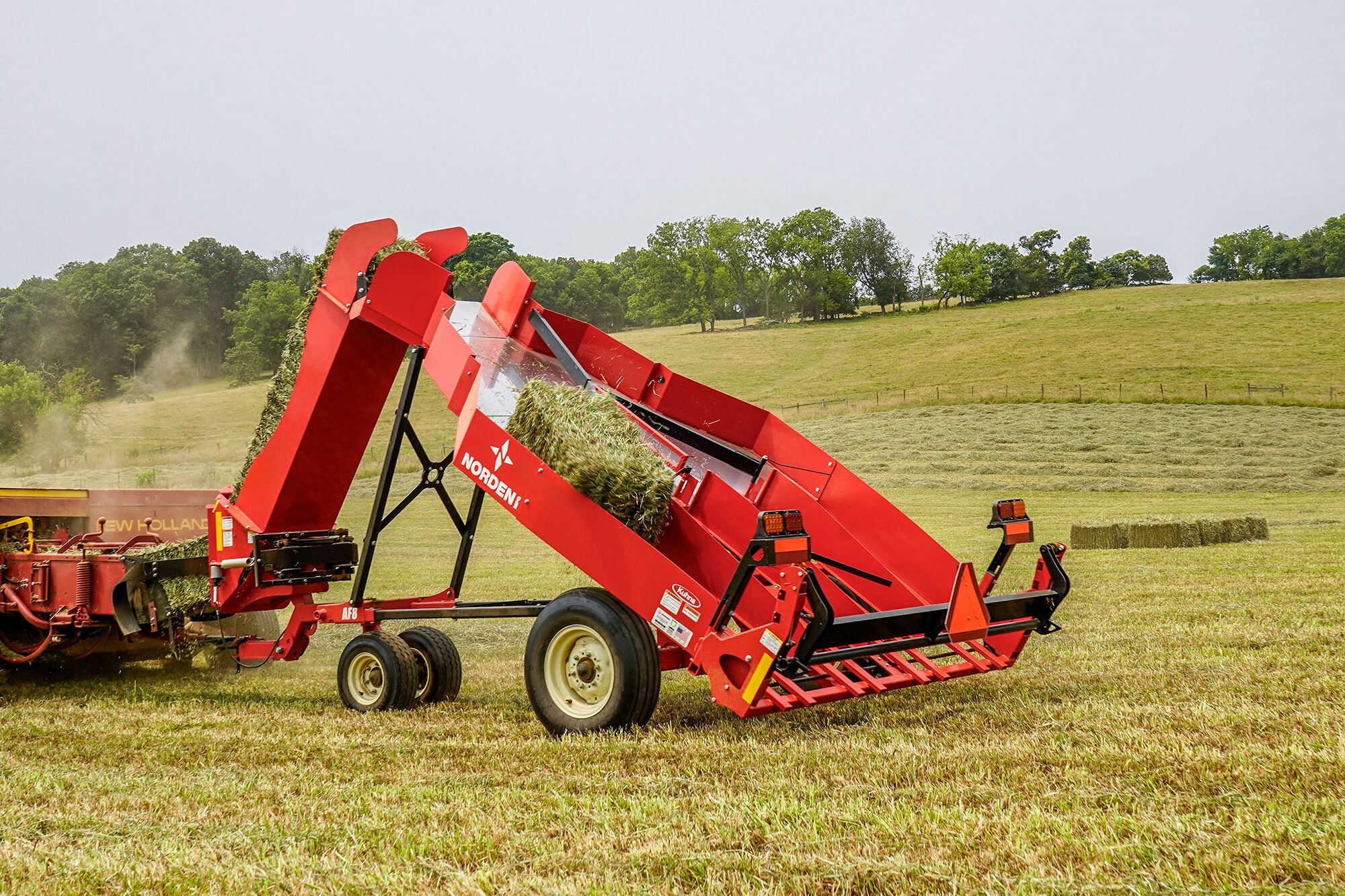 So why does Cedar Creek Farm love the Norden Bale Accumulator?
"One of the things I like about it is, there's no motors on it, no hydraulic system, It's all a manual type thing. It works superbly and it saves us probably half the time gathering up the bales, which is a plus when it's going to rain." – Gerald Crider
"It's a real nice machine! it works excellent, excellent!" – Gerald Crider
---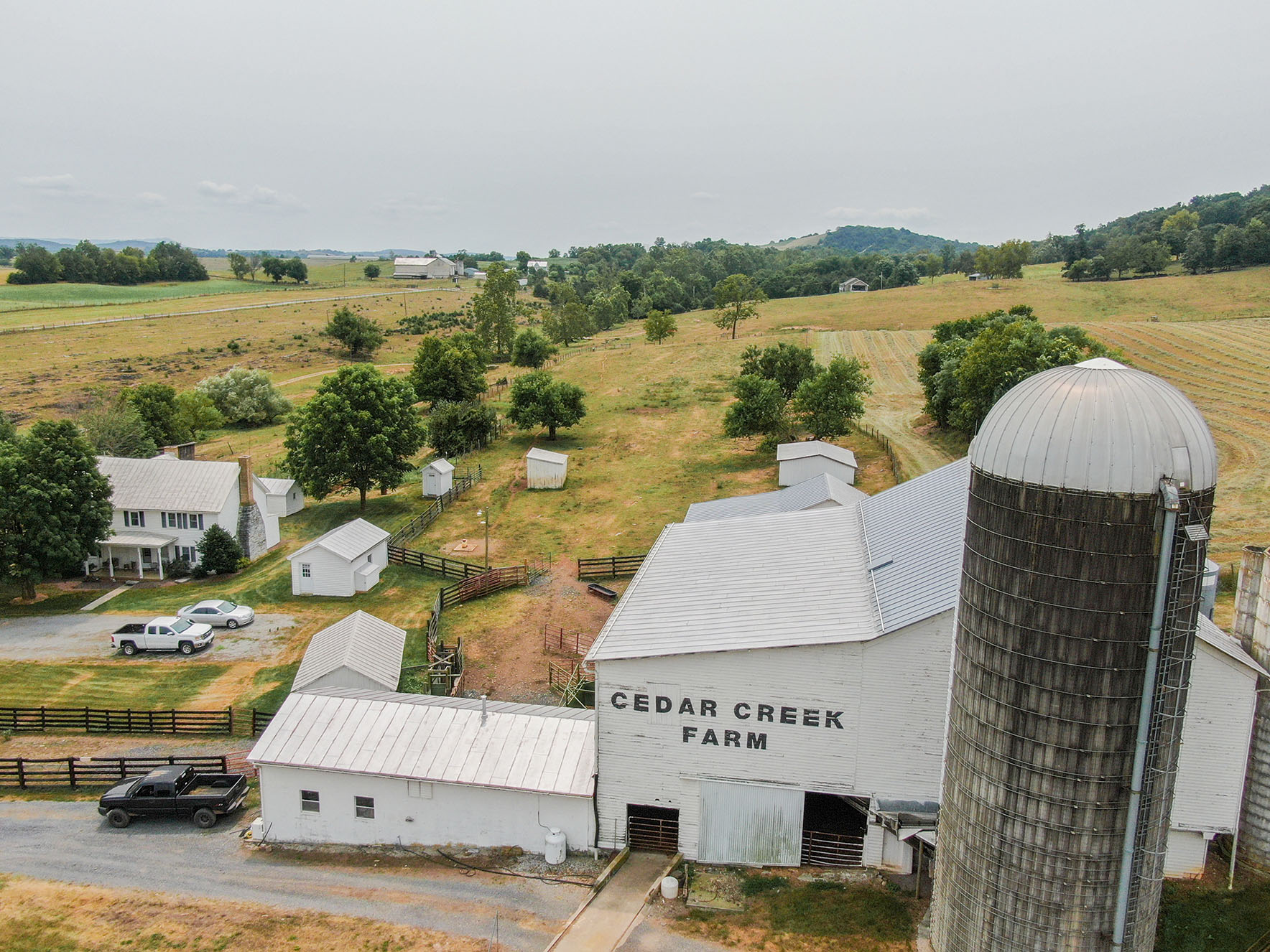 We asked Gerald why he loves farming, I mean he's been doing it for 86 years so he must love it right? He responded simply "Cause' I like to do it, as long as I can be running these old tractors I'll probably do it. Also keeping the rest of this bunch straight (talking about his daughter and grandson) that's a big chore."
---
Thank you Gerald for sharing your testimony, it was such a pleasure speaking with you and coming out to your beautiful farm!