F8 Bale
Accumulator System
The F8 hay bale accumulator system from Norden is a no-frills and efficient option for many farmers. Whether it is upgrading from a different accumulator that uses hydraulics to needing to fit a small loader, this system provides a solution to small acreage operators. We recommend this system for operations that produce between 5,000 and 12,000 bales per year.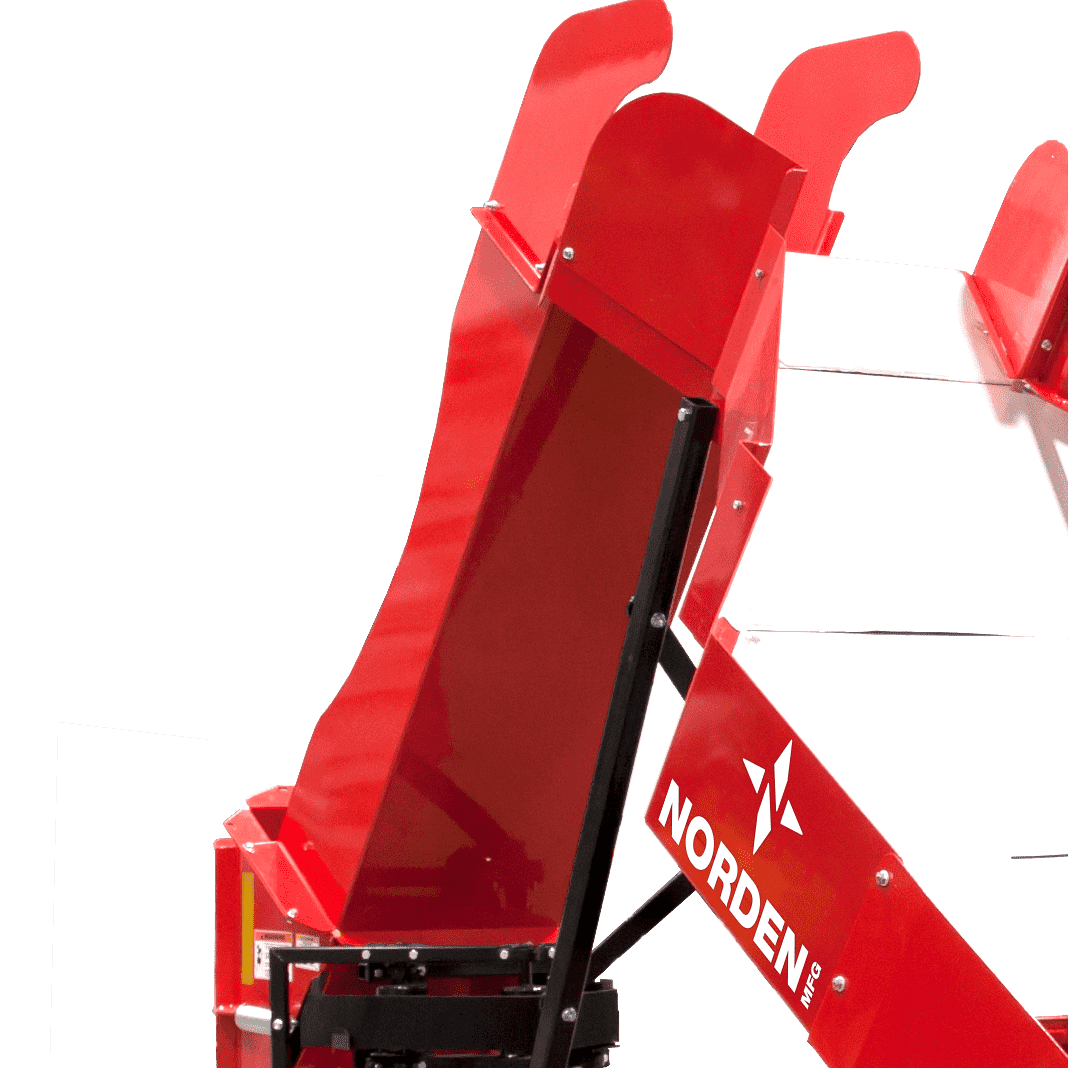 Straight Chute
The straight chute allowed each bale to stay flat on its strings, while the baler provides the force needed to push the bales to the top of the chute.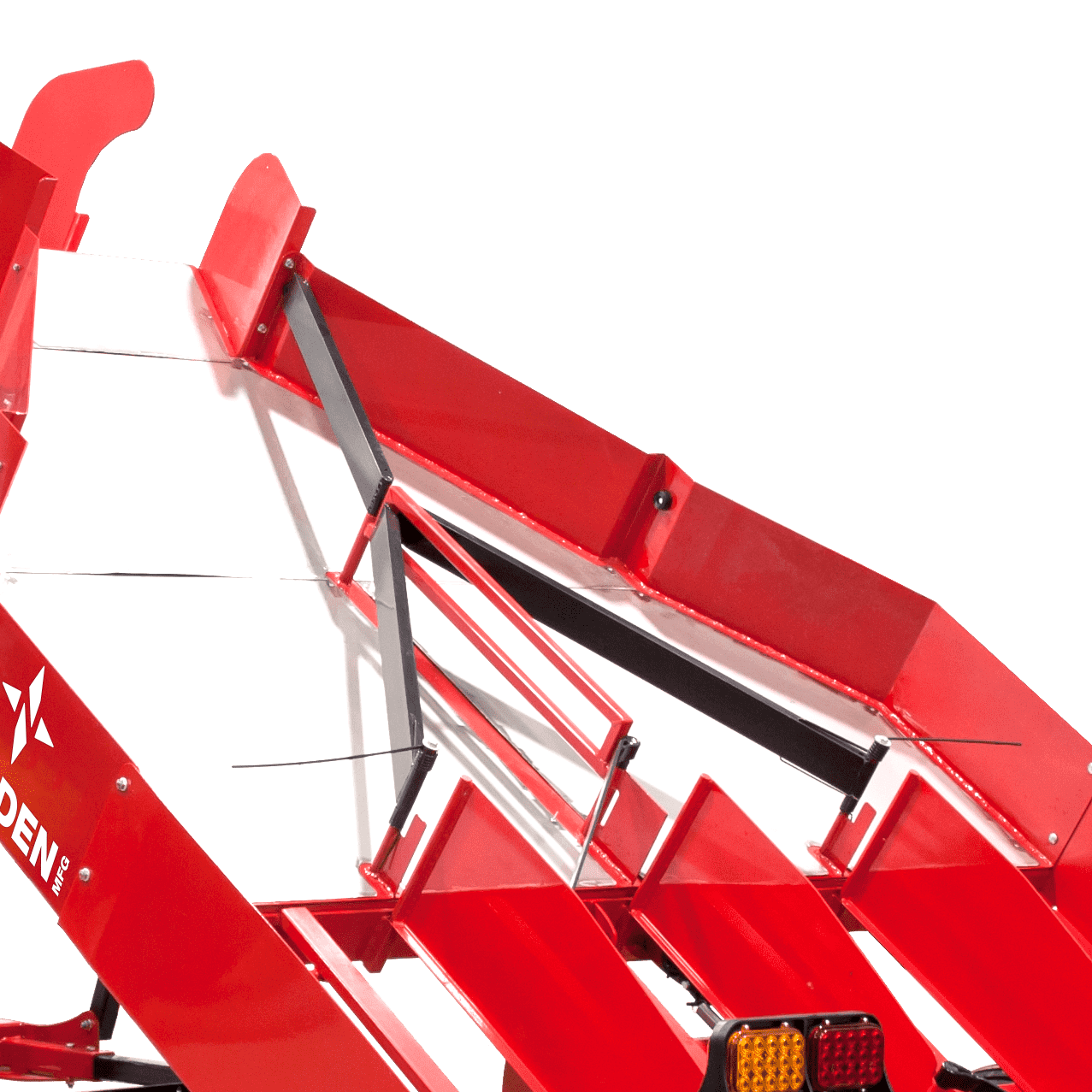 Stainless Steel Deck
The stainless steel deck provides a better surface for the bales to slide in higher dirt and moisture conditions.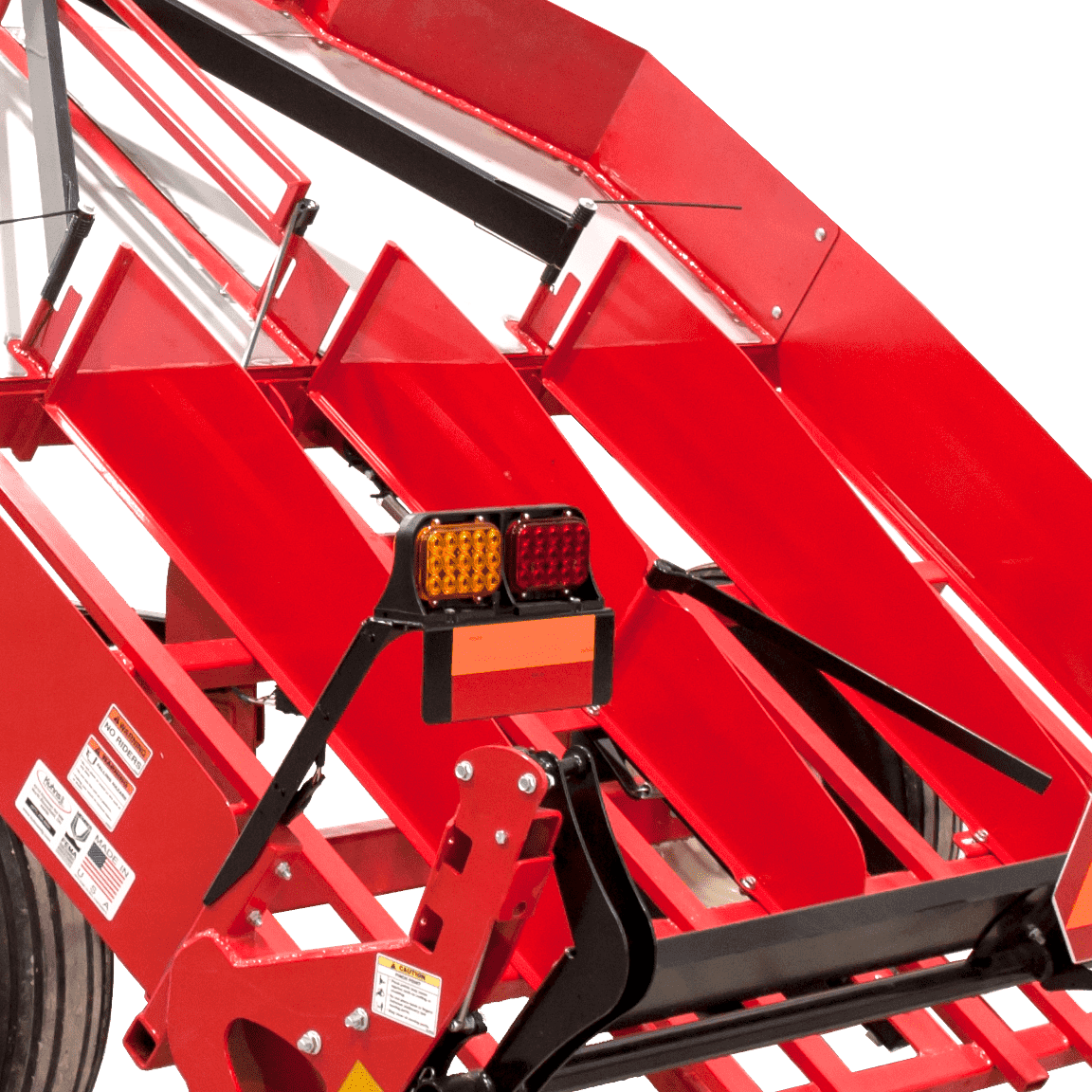 Gravity-Driven Gates and Final Bale Lever
As gravity moves the bales downward, the last bale in each row swings a gate to open the next row. The last bale in the grab opens the back gate.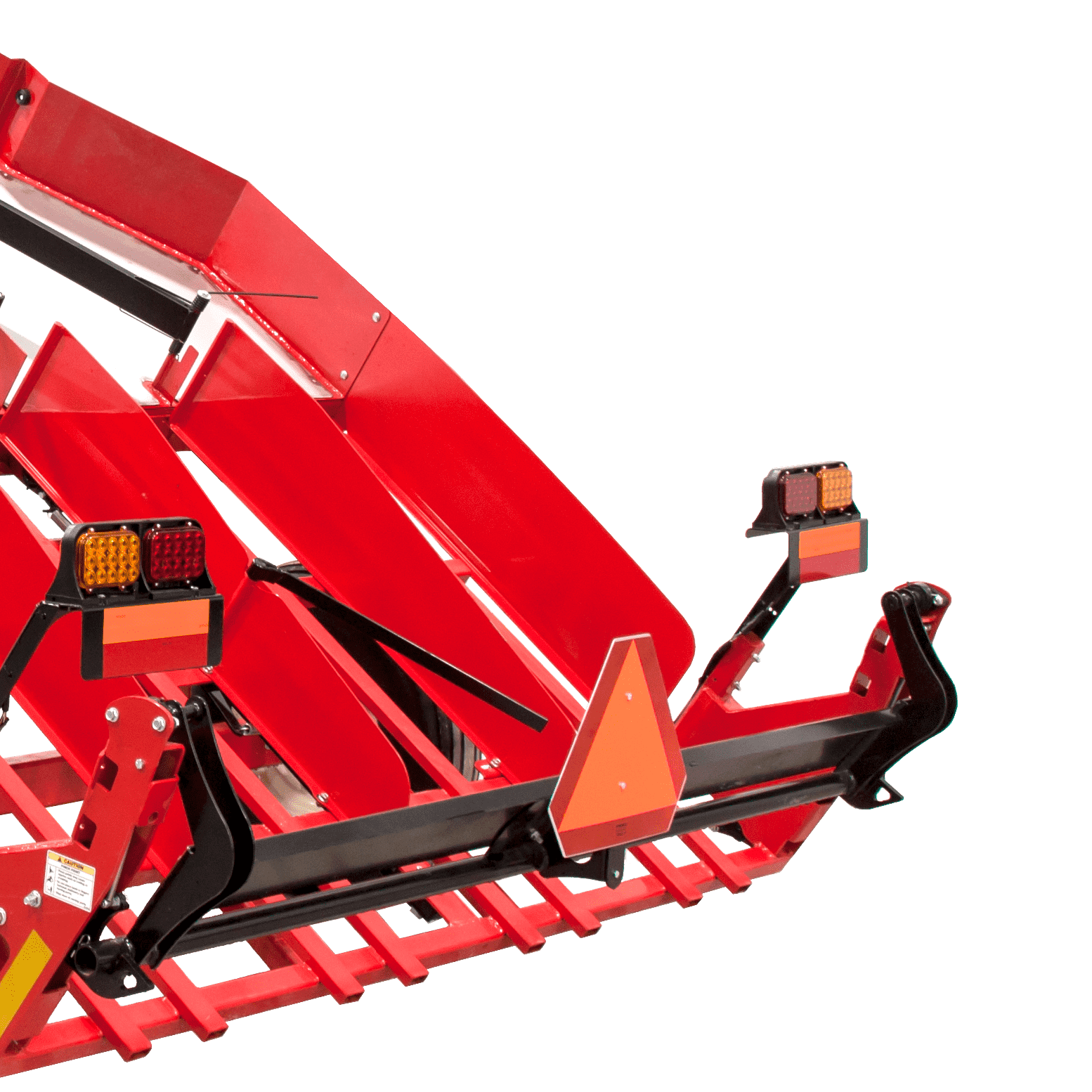 Automatic Lift Gate
The last bale in the grab opens the back gate. As the accumulator unloads itself, springs automatically return all the gates back to their starting position, and the rear gate snaps back shut, ready for the next bale.
4 Bales Wide and 2 Bales Long
72" Wide by 64" to 80" Long
Bale Handlers
For the F8 Accumulator System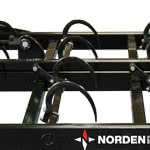 Cast steel bale hooks
Once the group is tight, a single hydraulic cylinder rotates all the hooks simultaneously into the top of the bales to pick up the group. These durable hooks allow for 2 hooks per bale to ensure the bundle is secure while transporting bundles.
Detailed Specs
4 Bales Wide and 2 Bales Long
72" Wide by 64" to 72" Long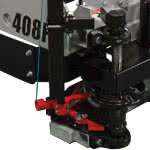 Knotter
This highly reliable Rasspe Knotter allows for a consistent tying method.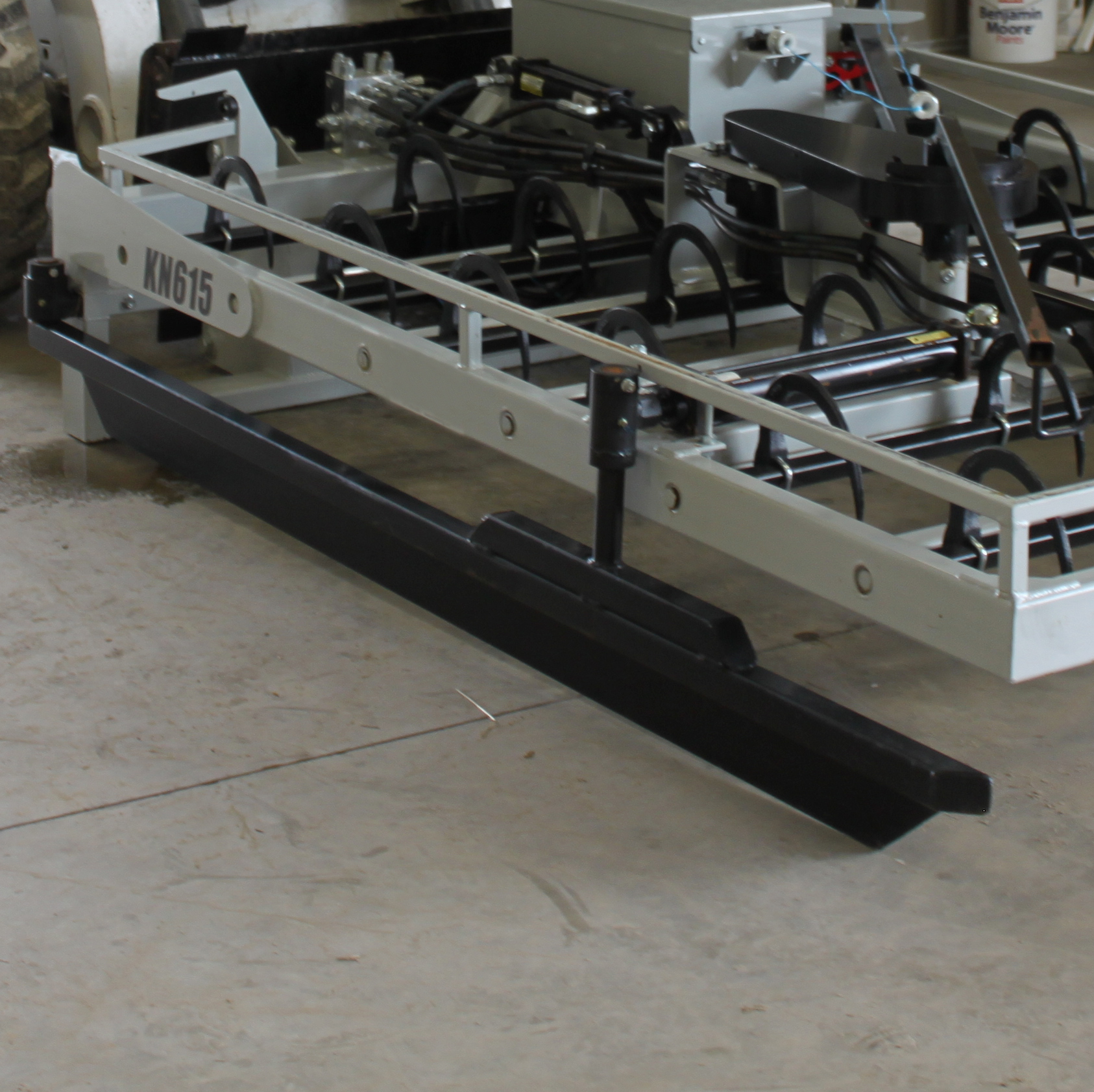 Squeeze Arm
Once the machine is aligned with the bale bundle, the Squeeze Arm applies pressure and squeezes the bales tightly together to form a strong and compact bundle. This arm is important for creating a bundle that is easy to stack, move, and load.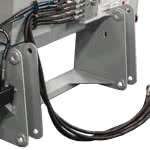 Loader Mount
This customizable option allows you the flexibility to move between multiple loader hookups.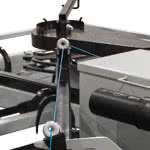 Twine Arm
When hydraulically engaged, the twine arm wraps twine around the bundle of bales to hold the bundle together.
Detailed Specs
4 Bales Wide and 2 Bales Long
72" Wide by 64" to 72" Long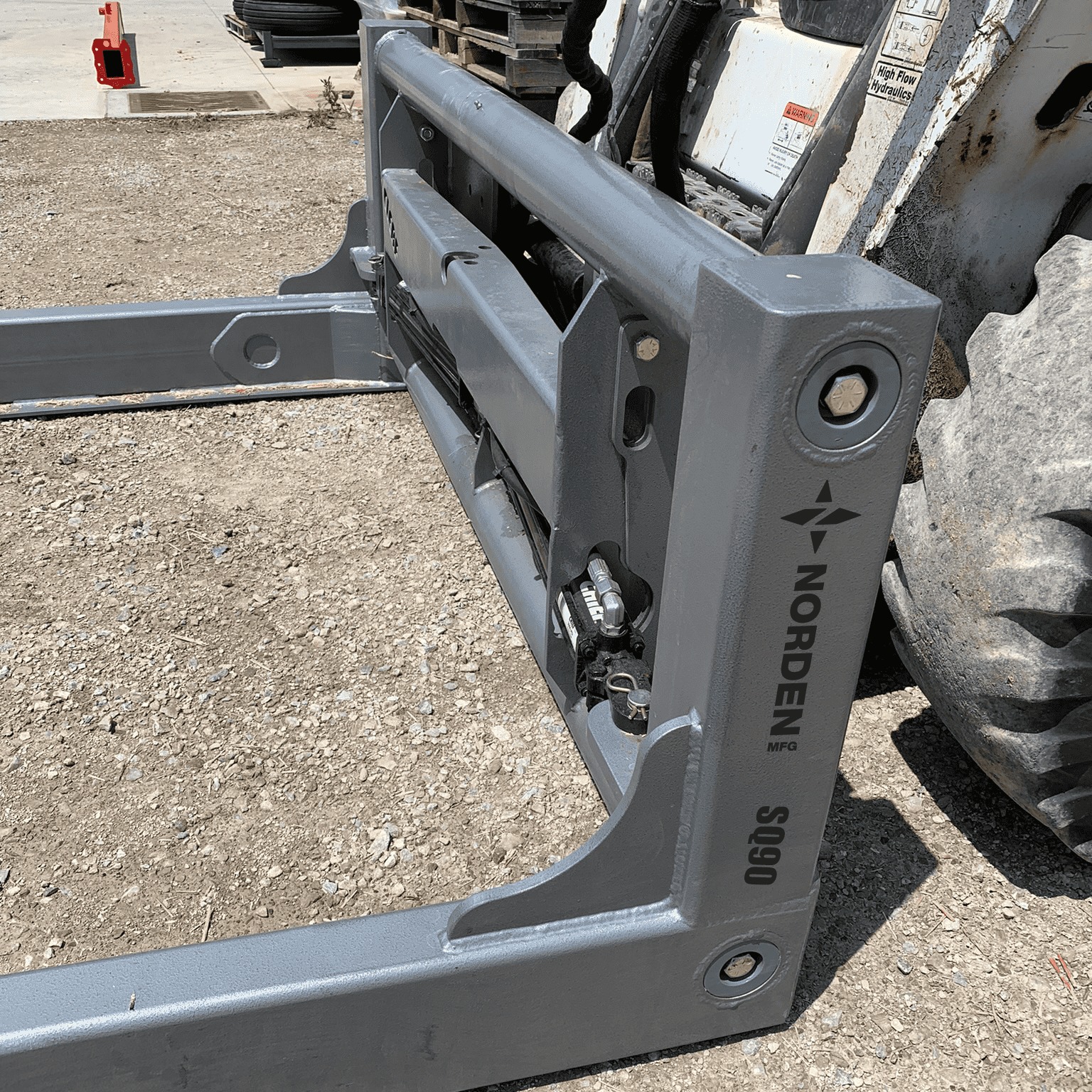 strong Where Needed
Designed and built with precision, this squeeze maximizes lifting capacity while providing the necessary strength. Developed in collaboration with the experts at Clerf, upgrade your operation and experience effortless bale handling today.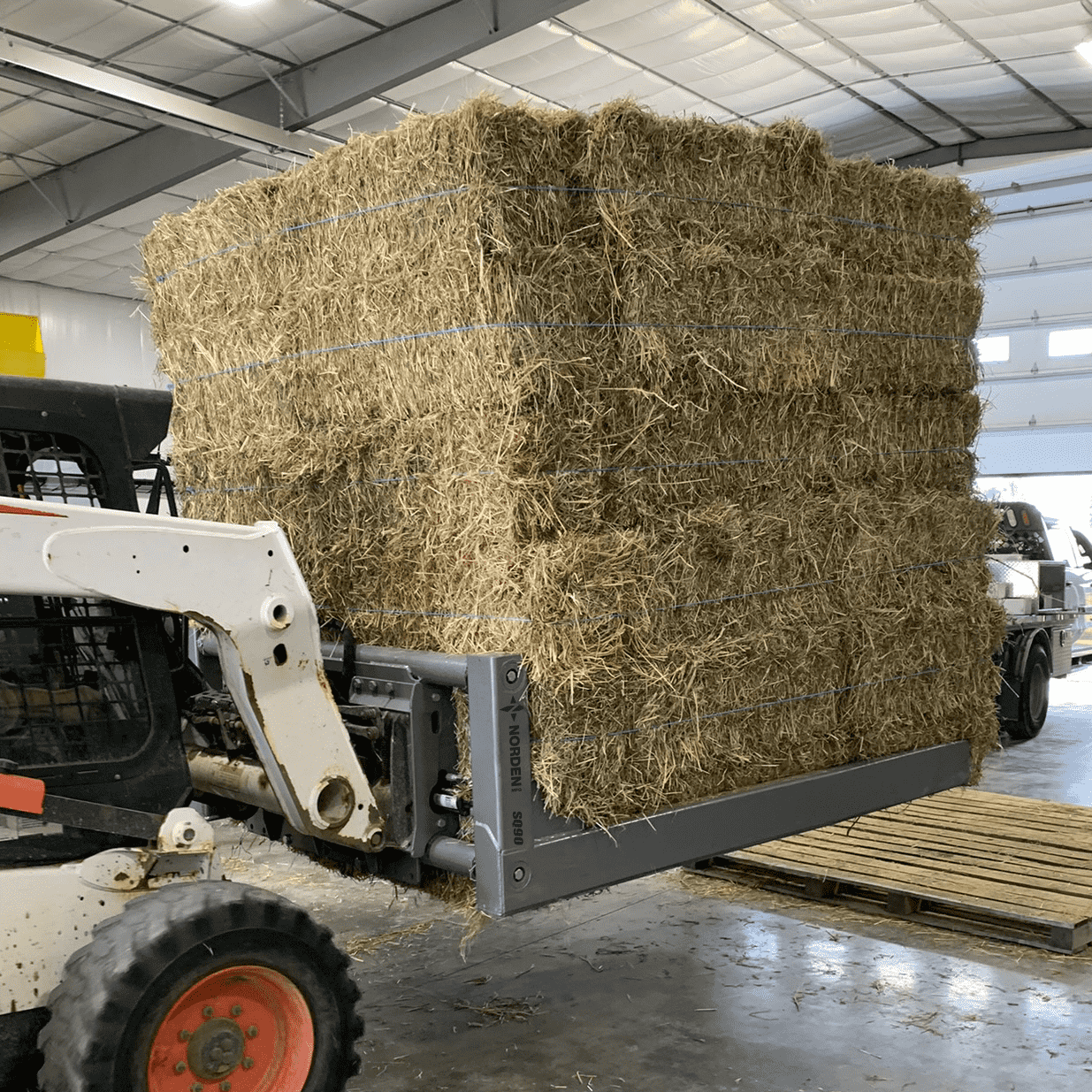 MOVE MANY BALES IN A SHORT ORDER
Moving multiple tied layers of bales in a single move will save you the maximum amount of time. Capable of handling up to 4,000 lbs., this squeeze allows you to move up to eighty, 50 lb. bales at once, streamlining your operations and increasing productivity. The only question is if your loader can take it.
Detailed Specs
71" L x 67.5-103.5" W x 29" H
Accumulator System Resources
First Time Buyer?
Let us help you get started